When You See A Dragonfly
A story about a girl and her Nana, When You See A Dragonfly illustrates the unique connection between grandparents and their grandchildren. In the story, the girl loves to spend time with her Nana, but when she is away from her, Nana reminds the child that "Even though you can't see me, With you I will be, When you see a dragonfly, You'll think of me." 
Amazon
Now available on Amazon.com! 
CreateSpace eStore
Also available at the CreateSpace eStore.
Barnes & Noble
Books-A-Million
Pig and Penguin's Party Planning Problems
Pig and Penguin are pals that want to have a party for their friends. But when Pig wants to host a proper luncheon, Penguin protests and insists on a pirate-themed party. The competition is on, but who will throw the best party ever? Creative alliteration and colorful illustrations tell the story of Pig and Penguin, and how friendship ultimately overcomes their differences.
CreateSpace eStore
Order Pig and Penguin direct from CreateSpace!
Amazon.com
Now available to order through Amazon.com!!
Barnes & Noble
Books-A-Million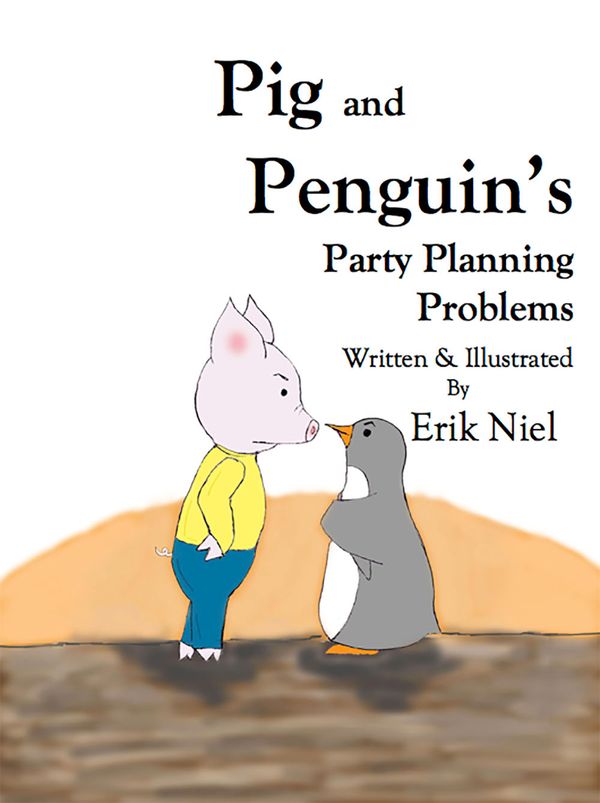 Pig and Penguin's Party Planning Problems